We are delighted to announce that Karine's new record (released 17.11.17) is now available for pre-order.
A Pocket of Wind Resistance, created alongside sound designer Pippa Murphy, is the studio adaptation of
Karine's award-winning and rave-reviewed 'Wind Resistance' theatre show, which premiered at Edinburgh International Festival in 2016.
THE LIST 5*****  "An unforgettable, addictive piece that has you rapt at every word & note" 
THE STAGE 5*****  "A thing of beauty and understanding" 
TELEGRAPH 5*****  "Poignant, unflinching and beautiful" 
HERALD 4****  "Polwart is absolutely on top of her material"  
THE GUARDIAN 4****  "A natural storyteller" 
WHAT'S ON STAGE 4****  "Mesmerising"
THE SCOTSMAN 4****  "Spellbinding"
EDINBURGH REPORTER 5*****  "An ambience of profound, tactile, sensuality"
ALL EDINBURGH THEATRE 5*****  "Life-affirming, poetic and utterly magical" 
You can pre-order the album now, with limited-edition signed copies available.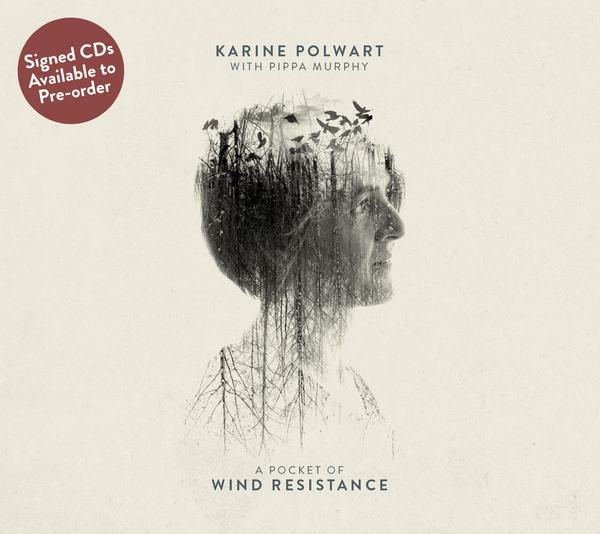 And here's a chance to listen to a preview track from the album:
LABOURING & RESTING
In September, the geese snake in across The Firth of Forth from their summer nests in Iceland and the coastal cliffs of Greenland, clattering and honking in their every shifting skeins. The outstretched wingtips of each migrating goose create an upwash, a pocket of wind resistance for the bird tucked in behind and below. These neuks of ease, these aerodynamic sanctuaries, cut the drag by up to 65%. It's a wonder, and it's also a gale-bitten struggle to maintain cooperation. Every goose takes a turn: 
stepping up
falling back
labouring 
and resting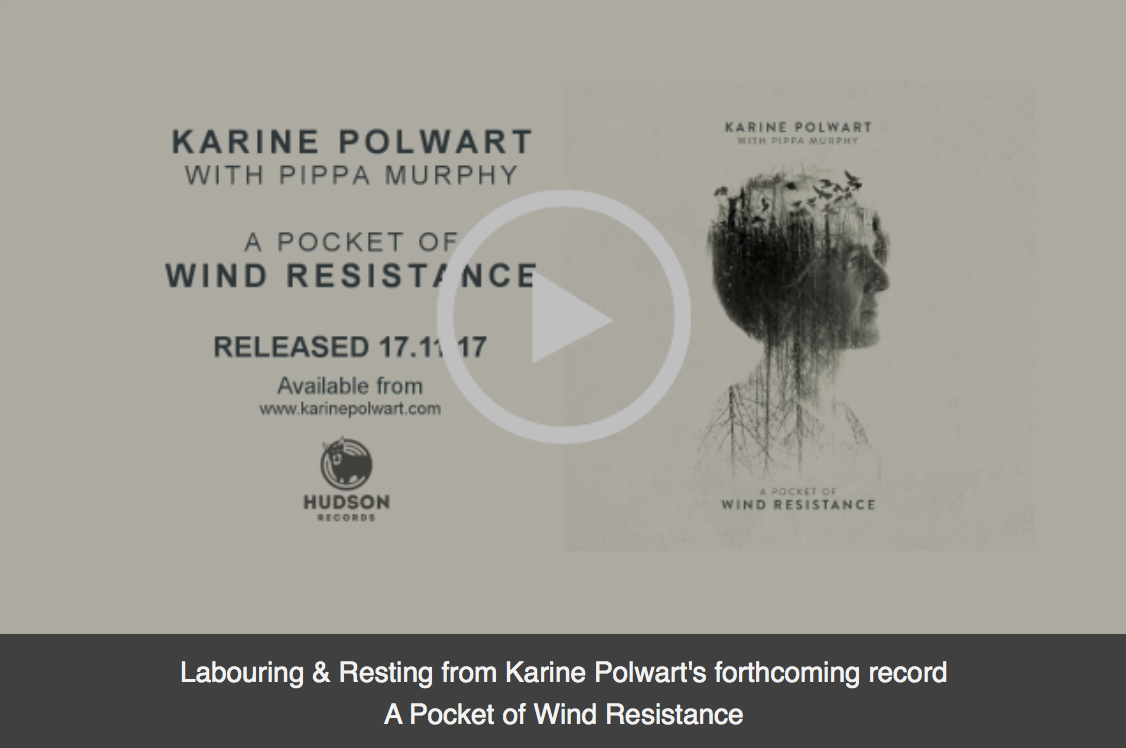 ---
WIND RESISTANCE : THEATRE DATES
Next month, I'm taking the stage show to both Belfast International Festival and Dublin Theatre Festival, ahead of a (slightly terrifying, as well as exciting) main house run at The Royal Lyceum Theatre in Edinburgh. This is quite a step up in scale from the Lyceum's intimate studio theatre where the piece first took flight last year. So please do tell your pals all about it!
OCT 10 : BELFAST - INTERNATIONAL ARTS FESTIVAL - TICKETS
OCT 11 : BELFAST - INTERNATIONAL ARTS FESTIVAL - TICKETS
OCT 12 : DUBLIN - THEATRE FESTIVAL - TICKETS
OCT 13 : DUBLIN - THEATRE FESTIVAL - TICKETS
OCT 14 : DUBLIN - THEATRE FESTIVAL (MATINEE)  TICKETS
OCT 14 : DUBLIN - THEATRE FESTIVAL - TICKETS
NOV 03 : EDINBURGH - ROYAL LYCEUM THEATRE - TICKETS
NOV 04 : EDINBURGH - ROYAL LYCEUM THEATRE (MATINEE) - TICKETS
NOV 04 : EDINBURGH - ROYAL LYCEUM THEATRE - TICKETS
NOV 07 : EDINBURGH - ROYAL LYCEUM THEATRE - TICKETS
NOV 08 : EDINBURGH - ROYAL LYCEUM THEATRE (MATINEE) - TICKETS
NOV 08 : EDINBURGH - ROYAL LYCEUM THEATRE - TICKETS
NOV 09 : EDINBURGH - ROYAL LYCEUM THEATRE - TICKETS
NOV 10 : EDINBURGH - ROYAL LYCEUM THEATRE - TICKETS
NOV 11 : EDINBURGH - ROYAL LYCEUM THEATRE (MATINEE) - TICKETS
NOV 11 : EDINBURGH - ROYAL LYCEUM THEATRE - TICKETS
SaveSave